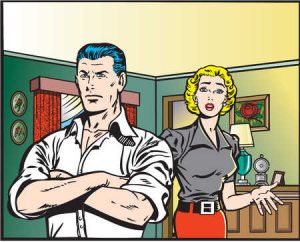 I think so yes. Because there are ways to argue 'well'.
(Hint – sulking isn't one of them – but we've probably all done it!)
And not only do I think it's OK, I think it's important.
This is the subject of my latest piece for the lovely folk over at Family Friendly HQ and you can  read more by clicking the green button:

I hope you find it helpful and as always I am interesting in feedback and further suggestions!
Feel free to sign up over there on the right or scroll down if you're on your phone or tablet to receive new posts as I write them.