I was catching up on my Facebook messages earlier and this post sent to me by a friend really caught my eye. It's a meme from one of those humour pages on Facebook. Judging by the comments it resonates with most people and they think it's really funny! (It is too – I mean who hasn't waited years for a plumber?!!)
Here it is: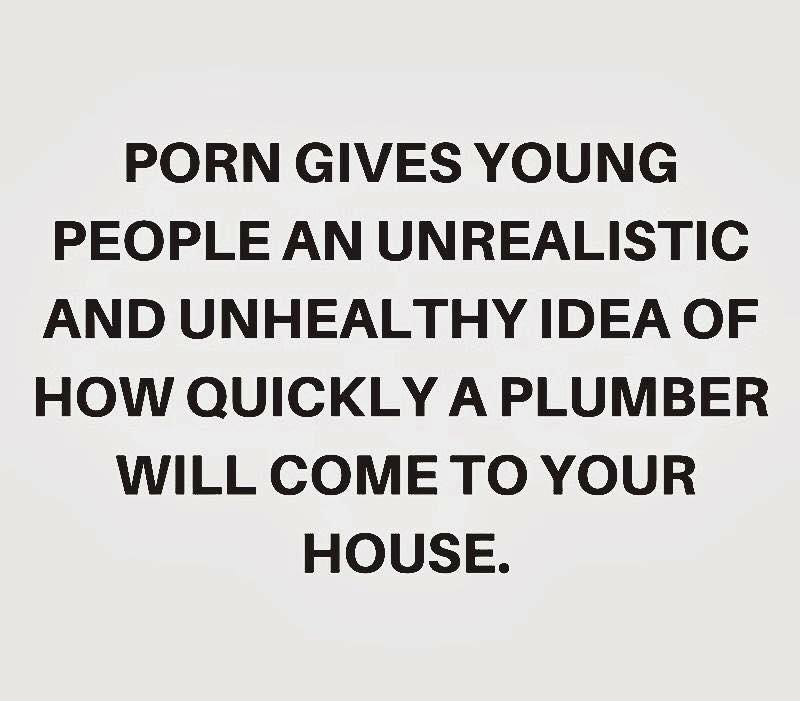 #LOL
Now, here are some of the comments: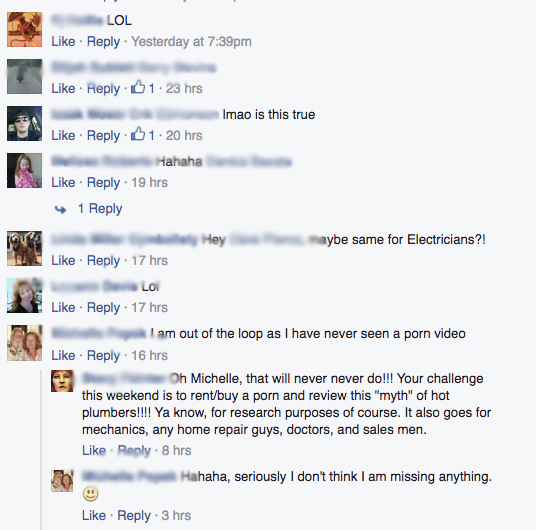 And then I thought – gosh – they're talking about renting and buying videos! I wondered what age these people are? And from a brief investigation I could see they were all 30s and 40s, the age where they might have kids. (Kids who could probably teach them about their privacy settings!!)
Videos – remember them?
But porn ain't what it used to be. The porn to which this joke refers might now be best called erotica, some might even call it comedy. What is now considered 'porn', and is available online, live, free, to your kids, is the 'new' porn. It pops up on their screens uninvited, unwanted. It's teaching our kids about sex, but not the way you might want them to be taught. This is the porn that activists are warning us about, the porn that has measurable effects on boys' attitudes to women and violence against women. It's porn that isn't erotic – I'm all for erotic! It's affecting how girls and women think about themselves, about men, about each other. It's harming both genders.
This is the porn that I am warning you about.
Just today, the largest study ever done with UK teenagers had several grim findings:
"One girl in the 11- to 12-year-old age category told the researchers: "I didn't like it because it came on by accident and I don't want my parents to find out and the man looked like he was hurting her, he was holding her down and she was screaming and swearing. I know about sex but it didn't look nice. It makes me feel sick if I think about my parents doing it like that."
Researchers found "The majority of boys who view online pornography believe it provides a realistic depiction of sex".
One boy in the study said: "One of my friends has started treating women like he sees on the videos – not major – just a slap here or there."
This is truly frightening, and it's real. I hear similar every week. I guess this is why I find it hard to think of porn jokes as funny.
So I made this as a little therapeutic exercise for myself: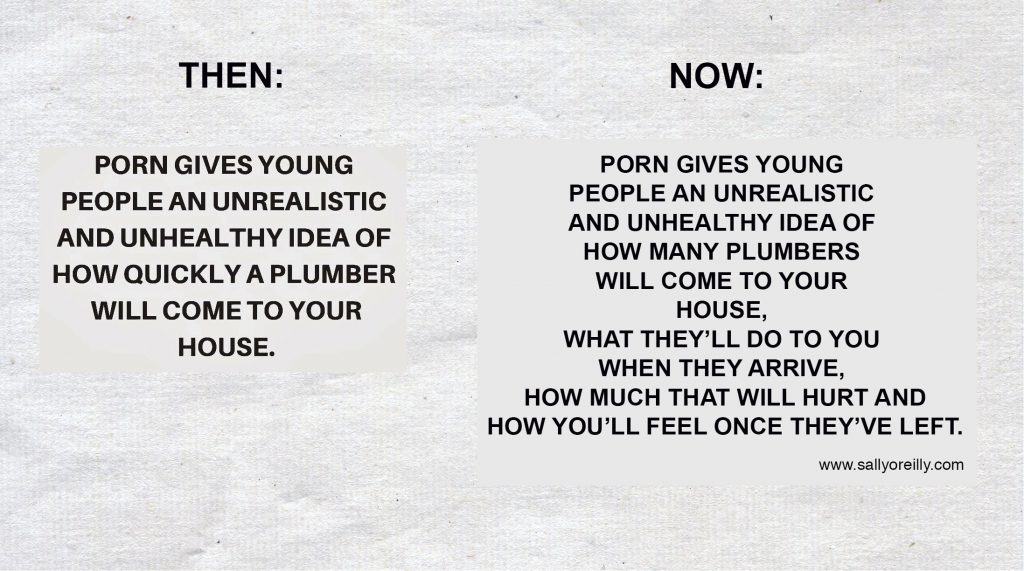 I know it's really hard, I know it's embarrassing and difficult to find ways to have this conversation with your kids. But no-one else is going to do it. We cannot rely on schools to provide this level of information and conversation. Teachers are human – some will be comfortable and confident discussing this, some will not. And importantly, teenagers themselves will likely not be comfortable talking in depth about porn use with their teachers.
Maybe you have someone in your life who can help? There is certainly help online, or professionals in real life can help you too of course. This is a most challenging time for parents. You deserve support and help with it.
To start you off, here are some links that might help. I write the first two, and the other is written by Lisa Damour:
How to talk to your teen about sexting
Rule setting ideas for parent and technology
How to talk to teens about porn
And there are many more of course. It's a big issue so lots of people are writing about it and researching it. Like porn itself, it is ever evolving.
While you're here – have a watch super video explaining Rape Culture: