Gosh – it comes around so fast doesn't it?!!
I was wondering what to post this year – and I found that I've done quite a few bits already and would probably wind up just repeating myself!! Plus the weather's so lovely, y'know, at this very moment, so I really do want to get to the beach… (#practicewhatipreachetc)
So – if you're in a reading /bookmarking-then-running-away mood here are links to my most recent "Happy Mothers Day – or maybe not??" on Family FriendlyHQ and "Are you a good enough mother?") which you may have read before if you been signed up to my blog since last year. In both, particularly the latter, you'll find links to others – all for the day that's in it.
And just Twitter alerted my to this piece written by a new cyber friend – Emma Hayes. She writes
"I have ignored all the shelves – the ones I'd usually stop at – and ignored the adverts online and on the TV. If only my online searches could restrict Mother's Day content, sure don't they know everything about us? They listen in, yet, apparently, they haven't heard that my mum is dead".
A heartfelt, gorgeous piece.
Or maybe you'd rather just lie down after a feed of icecream??
Homework for today: Lie down and have a feed of icecream. Unless you hate icecream. Chocolate maybe? #whyisitduringlent #mothersday #motheringsunday #parentingishard Have a great day!!
Tweet to another mum
All good! And well deserved no doubt! 🙂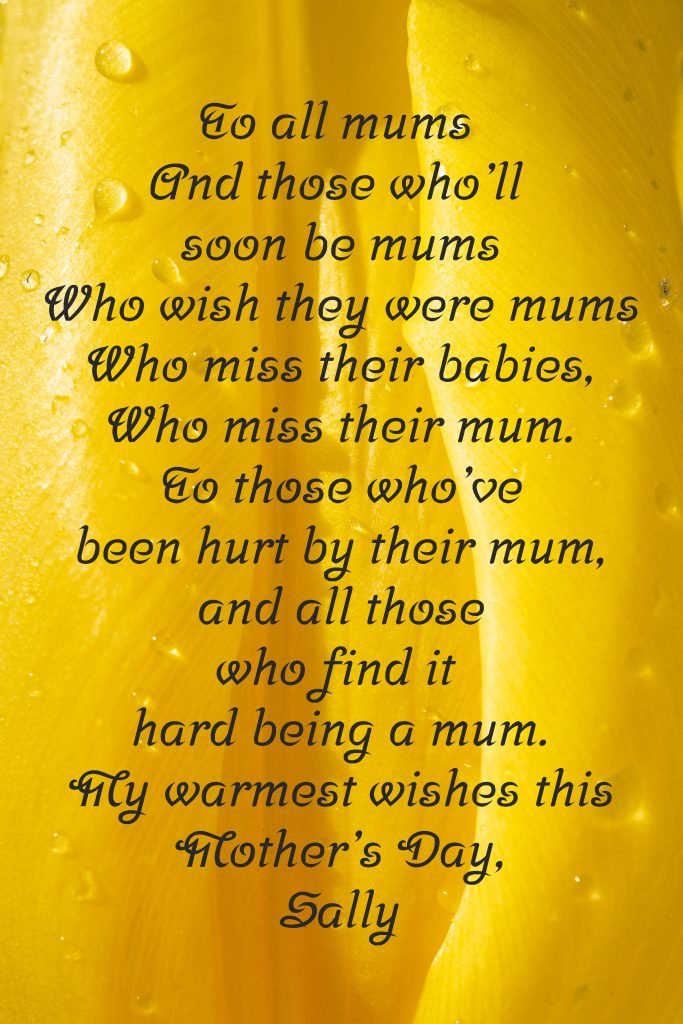 BUT really – this pic really says all I want to say. Because today is brilliant!! But also not so brilliant – for nearly everyone. It really is a mixed bag.
So yes, take care of you today, whatever your circumstance.