Christmas, warm, fuzzy and fun as it is, can also be painful, lonely and sad. For many of us it's all of these things together, swinging from one to the other, day to day, hour to hour.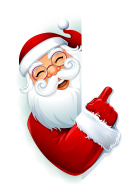 This piece is dedicated to those feeling loss around this time of year – particularly parents of younger children. Another piece will follow soon for younger people themselves. Sign up over on the right there to get an email from me when that's posted (or scroll down to underneath this post if you're on your phone) Don't forget to check your junk mail to complete the sign-up!
So here's the post for parents and grown-ups. I hope it's helpful. And I wish you the warmest, loveliest Christmas it's possible to have, whatever your circumstances.